What are Photoshop actions?
Photoshop Actions are a number of steps recorded by their creator, to speed up your workflow and add creativity to your photos. With Photoshop Actions, you can apply artistic effects to your images, in just one click. Think of them as short cuts.
Why are Photoshop actions useful?
Actions are truly useful, because they they speed up your workflow and therefore save lots of your precious time. Actions are especially great for people who have just started using photoshop, the actions basically and literally do almost all the work for you.
Installing Actions
To install the actions, follow these simple steps:
1. Unzip/Extract the .ZIP file. This will reveal the folder which will be containing the .ATN file.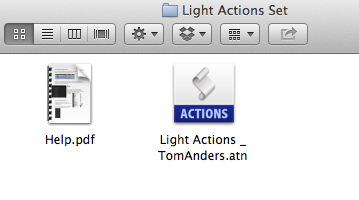 2. Click on Window > Actions, from your Photoshop Menu then click on the action panel dropdown, click on Load Actions..., select your .ATN file and finally load your actions.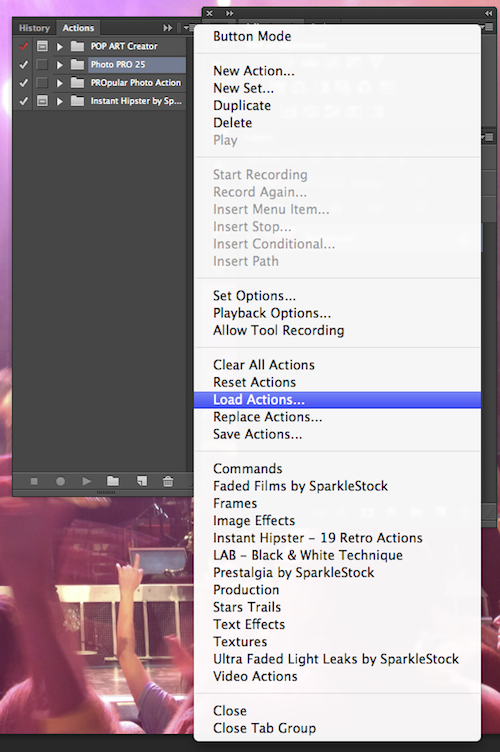 That's it! You're good to go! 
One more thing, some actions don't work with all versions of Photoshop, so always make sure to check if the actions you're about to download are compatible with your version or not. Also, all of our actions work only with the English version of Photoshop, so make sure your language is set to English.
Using Actions
Now that you've loaded your actions, using them is as easy as 1, 2, 3.
1. Click on your layer.
2. Select the action you wish to use.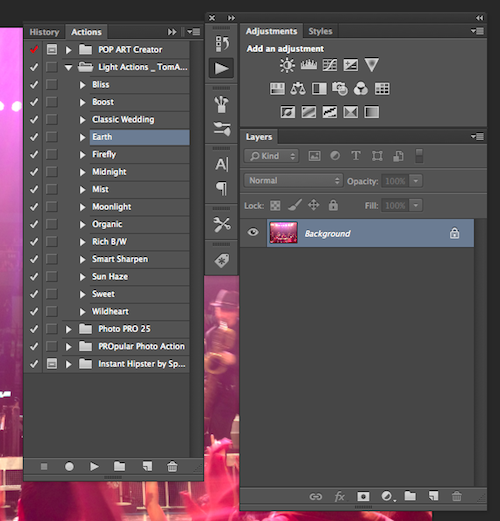 3. Click on the "play" button, the arrow that points to the right, down at the bottom of the panel.

And there you go! You have now applied and artistic effect to your photo!
With only a few little clicks you can easily and quickly generate amazing results, that would've otherwise taken you much longer. To get started playing around with actions, check out our products.