What are Photoshop layer styles?
Photoshop layer styles, are style effects that change the appearance of a layer. They are usually used for text effects, but can often be used on images, on backgrounds, and any other layer really.
Why are Photoshop layer styles useful?
With Photoshop Layer Styles, you can easily and quickly apply one or many different effects to your designs. 
Installing Layer Styles
If you have read my previous posts about how to install Photoshop Actions and Brushes, and had no issues, then you should also have no issues installing photoshop Styles. 
1. As always, Unzip/Extract the .ZIP file. The file that you will need to load comes in a .ASL format.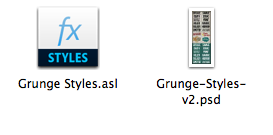 2. From your Photoshop Menu, go to Edit > Presets > Preset Manager, select Styles from the dropdown menu, now load your styles by clicking the "Load" button, and then selecting your .ASL file.
You should know, that you can also load your Photoshop Styles directly from the Styles Panel.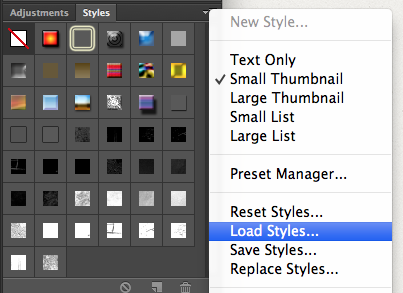 That's it! you're good to go!
Using Layer Styles
To apply a layer style, select the layer that you would like to add the style to, and then choose and click on the style you would like to apply to it.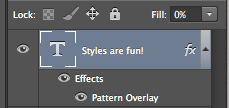 Aren't Layer Styles so cool?